Exceptional service, to go with expert advice
At Perth Motorsport Tyres, we pride ourselves on being not only able to provide you with the most appropriate tyre for your application, but also provide you with all the services necesary to give you the edge over your competition.
In addition to having the largest and best range of motorsport tyres in Western Australia, we are proud to offer the range of following services to help you get the most out of your tyres.
Wheel balance helps increase drive comfort (by reducing wobble) and as a result, overall handling in increased.
Tyres which are out of balance will cause the car to vibrate at higher speeds. The main cause of an out of balance tire is when one section is heavier than others.
To fix this problem, our trained technicians will mount the wheel on a balancing machine. This will identify where the heavier part of the tyre is. Weights will then be placed on the opposite side to balance the wheel.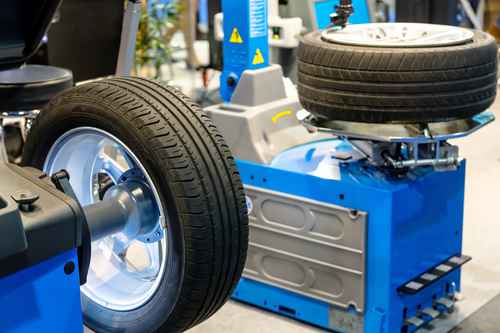 A good wheel alignment is essential to the handling performance of any vehicle.
Wheel alignment determines the measurement, analysis and fine tuning of your vehicle's steering and suspension. This makes sure the wheels are perpendicular to the ground, whilst being parallel to one another.
Our highly experienced technicians are extensively trained, and use the very latest in wheel alignment technology to ensure you get the results you require.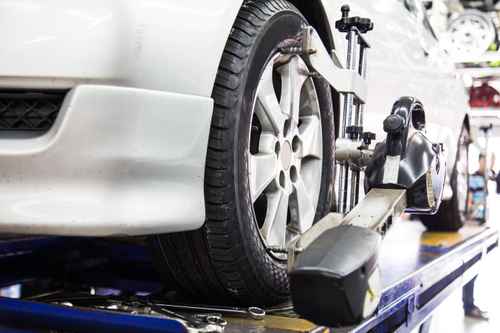 Tyre buffing is a process of shaving a portion of tread off a tyre in order to gain increased traction in dry tarmac conditions.
To see this in action, check out our video.
Tyre grooving essentially provides more grip to the tread block of a tyre. We provide hand grooving of slick tyres in to wet tyres, or opening up the groove on rally tires.
To see tyre grooving in action, view our video!